Citizen 2020 - Belonging Exhibition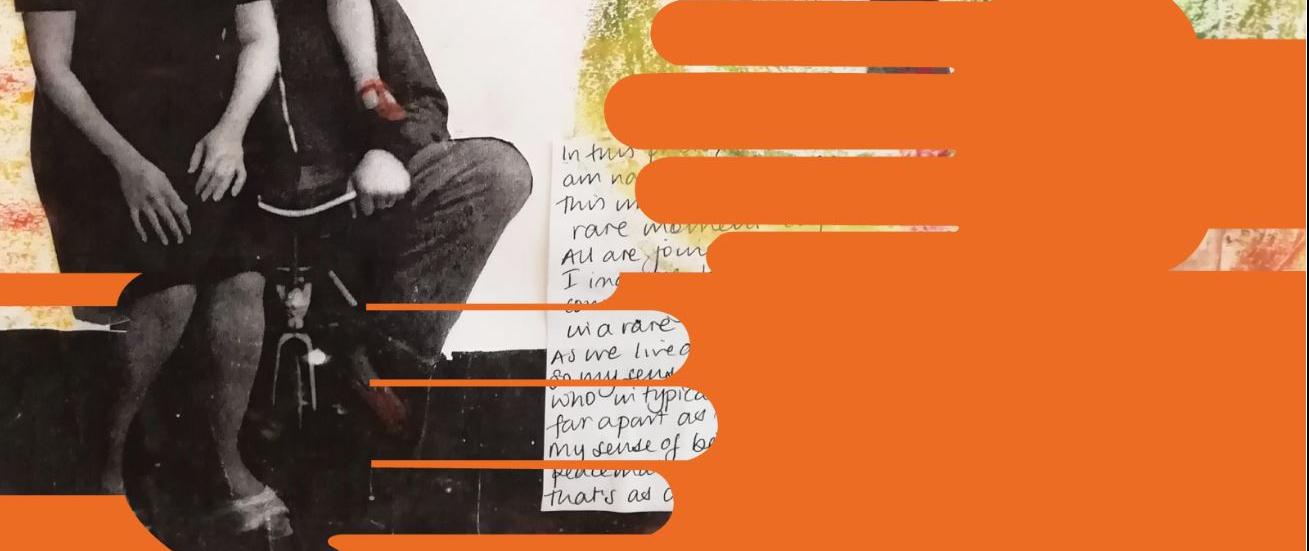 Citizen 2020 - Belonging Exhibition
Exploring identity, culture and our experiences of belonging.
Citizen 2020 brought together people of different faiths, ages, ethnicities, to explore and understand their personal and community legacies as a foundation on which to build friendships and relationships of trust. Acknowledging, exploring and celebrating diversity and difference, we creatively explored complexity. Our aims:
Develop social interaction between residents by mapping, understanding and sharing their historical experience and its' impact on them.

Enhance intercultural and inter-religious dialogue through exploring the concept of 'identity'.

Develop social action through creative, sustainable practices and structures for communities to co-create their future. 
The 'Belonging' exhibition is the culmination of the Citizen 2020 projects held with children, young people and adults at school, youth clubs, W3 gallery and community venues. A partnership project led by ARTification, Double Helix Resources and ARK Space. We worked with artists specialising in different mediums from visual arts to spoken word and film. The project is supported by funding from the John Lyon's Charity and Acton Gardens Community Chest.
13th June - 23rd July 2019
Opening event: 13th June - 6:30 - 8:30pm
The Art:
'Belonging'
Group presentation
mixed media
'Fragmented world'
Yousif Naser
Artwork expressing Up-rootedness, Displacement.
A narrative concerning the feeling of being cut into small pieces, cut off. Art showing the disconnection and 'pieces of things.'  Not one story; Different stories.
'Where Are You Really From?'
Rachael Owhin
polaroid photographs
mixed media
The Recycled Zoo
Massimo di Nucci
upcycled materials
'Voices of Belonging'
WAPPY youngsters
Grace Quansah led spoken word workshops
spoken word on film
Circles of life, Mandala
Youth project group piece created with Cameron Gill from The Art Box
The Living Room
paint on paper
'Emerging Memories' series
Year 6 students group piece
Berrymede Junior School
wax & ink
These are works were the culmination of the citizen 20/20 project on memory and how it affects who we are. This was a collaboration between the pupils of Berrymede Junior school and the artist Rosie Wiley. 
The children discussed early memories and using a wax candle a sketch the images onto the page. They've been took a number of robins around the school before completing the work with an ink wash to reveal the outline of the Victorian building that is Berrymede Junior School.
Mr N Jeffs, Head of Literacy, Berrymede Junior School
Afghan Academy International
Assiya Amini
Group piece
mixed media
ManKind
Shadow of Myself: The multiple dimensions and absence of self
Ayaka Littlejohn
paint on canvas
Chapter in my life…
Anna Lentowicz
acrylic on wood
Other side of midnight
Waqas Muazam
oil on canvas
From In to Out
Paul Fisher
oil on canvas
The Smile of an Elder 
Syreta Boost
photography 
This photograph is a true reflection of my heritage. It shows the character and beauty of an elderly lady going to church on Sunday morning. As a Jamaican I grew up in the church and was always taken every Sunday by my grandmother, like it or not. Although I strayed from my religious practices of going to church every Sunday as I got older. The teachings and discipline has never left me. When I think of my heritage I always think of going to church with my grandmother.
C20/20.
Haddi & Vinnette.
film
C2020 documentary
Hassan
film
The Acton Museum
Hyein Choi
mixed media
WHY? We Hear You
EU project
30 participants Citizen 2020 workshop
SIMRA II
EU project
"Supporting the Integration of Migrant Women, Refugees and Asylum Seekers"
You can download
Useful links
185 High St, Acton, London W3 9DJ
51.5073106, -0.27189129999999
Events organizer
TEL:
Email:
info@artification.org.uk