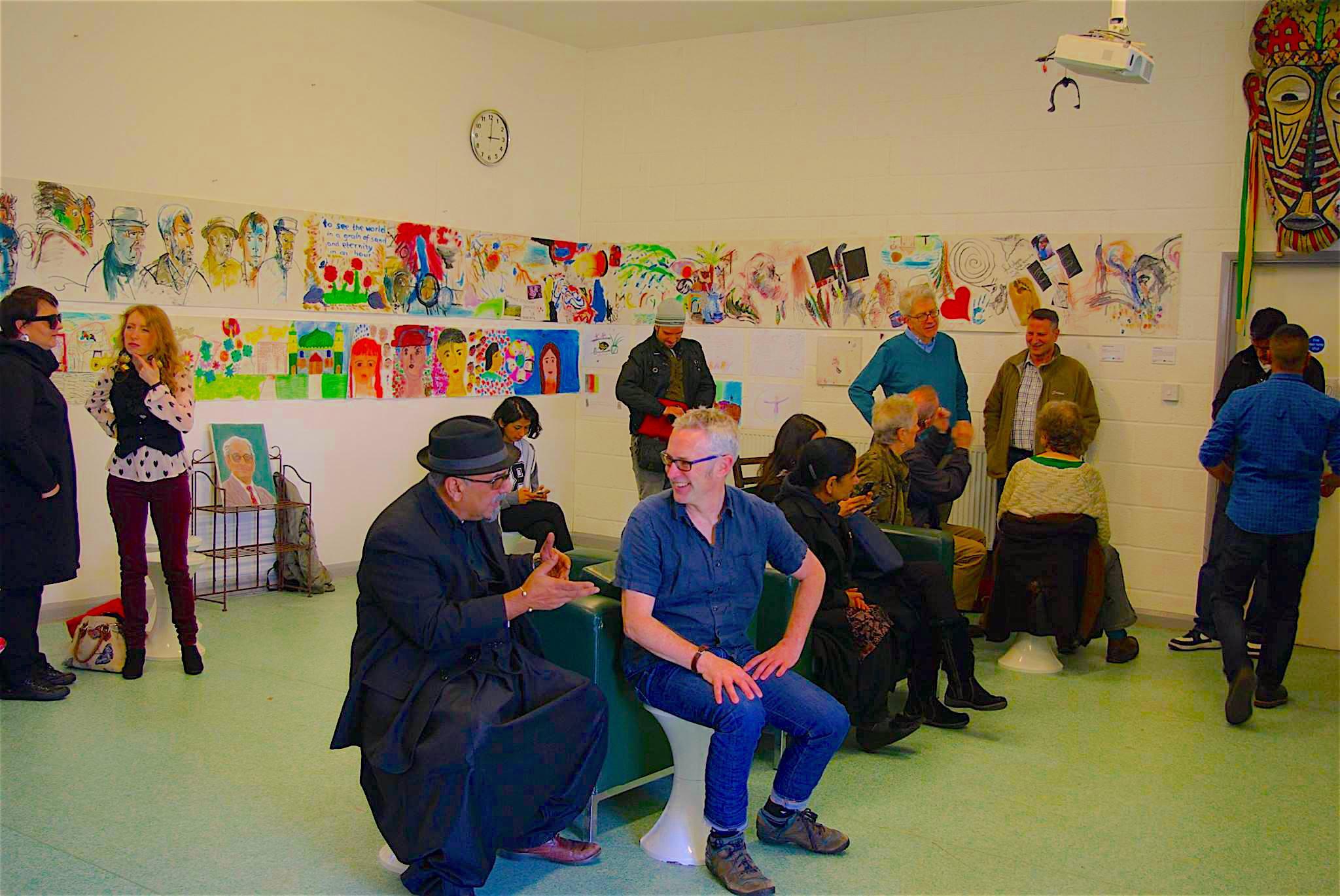 ARTi history
The Story of ARTification (formerly known as Acton Arts Forum)
ARTification, or Acton Arts Forum as it was known then, emerged out of Acton Community Forum as ACAVA concluded its government-funded work with artists and art spaces in the area. Acton Arts Forum gathered artists, cultural groups, and creatives together in 2003 to decide what we felt would be the best way forward. This gathering established a monthly arts forum to discuss and act upon current and topical arts focused issues; established an annual visual arts exhibition and performing arts festival; and brokered opportunities for the arts communities to thrive.
Led by Rachel Pepper, Acton Arts Forum held its first Arts Festival in 2003. Since then, the arts in Acton has grown and flourished, engaging artists and audiences' alike.  Over time, with firm community roots established, we built on a solid foundation, diversified, explored innovative ways to express and connect people. This we have done through public art, projects, events, at our permanent and pop-up venues and galleries.
Significant milestones:
Established Acton Arts Forum in 2003.

First Acton Carnival 2003.

First Visual Arts exhibition in 2004.

First Performing arts festival 2004.

First Acton Street Art created 2005.

First Arts in public places Winter Festival 2006.

Independent organisation founded on 3rd September 2007.

Love Acton campaign 2012.

W3 gallery opened 2012.

Charitable status in 22nd May 2013.

Tallest street art in UK created by Stik 2014.

Relaunched ARTification 23rd July 2016.

North Acton Pavilion managed by ARTification from September 2017.

STIK charity auction donation of £155,000 in 2018.

Refurbishment of premises: W3 gallery & North Acton Pavilion 2019.

MyMural monumental murals across London 2019.

Pioneering virtual experiences 2020.
The ARTification vision is to connect people and places through a vibrant arts culture. We make this happen by responding to local needs and developing our arts and cultural venues, with initiatives that bring communities together to catalyse change.  ARTification's work is transformative, as we have witnessed that making and experiencing arts and culture transforms the quality of life for individuals, communities, and indeed neighbourhoods.