In the middle of October the gardening co-ordinator, Freya, had an idea about how we could have plants during winter whilst making the soil loamy for the Spring.
She suggested building raised beds, pitched it to us and we liked it.  
With no time to design from scratch they were brought through a generous grants from B&Q. With the order in Freya checked the tracking number nervously the day before and was pleased to see the raised beds were waiting at Heathrow, just 10 miles from the community garden. The materials needed to arrive exactly on the 3rd Wednesday of the month, but on that cold chilly afternoon, they were not there! Checking the tracking number, ALAS! they were up north in Durham. It was a disaster. 
 
After a few panicked days, they arrived a week later where a team of volunteers and Freya herself turned those materials into a beautiful raised bed. Raised beds are a great way of growing a wide range of plants and particularly popular with growing fruit and vegetables. 
 Although you can build it anytime, most gardeners find it convenient to build them in winter. They are good for improving drainage, increasing soil temperature, improve access for those with mobility issues and help to grow plants in a different soil type.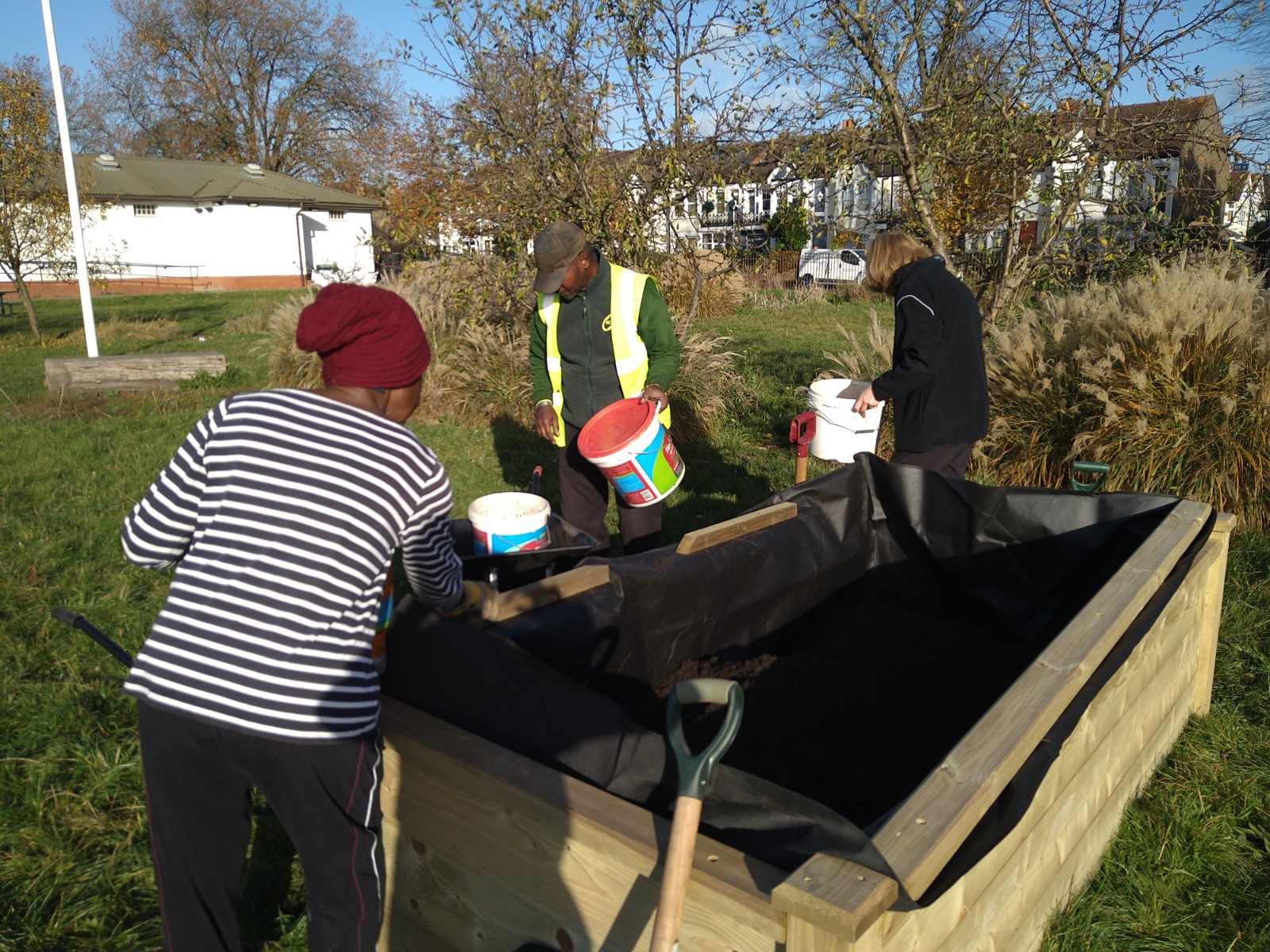 Filling raised beds with garden soil
The best type of soil to use is garden soil mixes with manure so as to enrich it with nutrients to make it more fertile. We also mulch it to help retain water in case of a dry spell.  
So, what did the volunteers think?
"I have enjoyed coming to the gardening club on Wednesday lunchtimes because it is an opportunity to give back to the community, by creating a healthy and attractive green space in the park. I have met some local people who I most likely wouldn't have met otherwise, and I have also learnt some new skills. I hope if you get to read this, you will decide to visit the park and check it out". Ruth Therese. 
We always have a gardening meeting every Wednesday from 12:30 to 13:30. They are free and open to all - you don't need any experience and can grow vegetables to take home. If you'd like to get involved email Freya@artification.org.uk. 
Writer: Barry Khwatenge