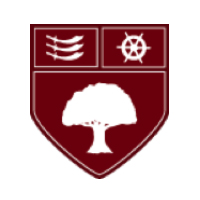 Organisation Phone Number
020 8993 9053
About your organisation
Berrymede Junior School is a four-form entry school, with approximately 350 pupils on roll. It is a vibrant, outward looking school with over 35 languages. Children arrive in year 3 and very quickly adjust to their new learning environment where we provide a rich and stimulating setting, a curriculum that is designed to enable your children to be insatiably curious, develop skills and knowledge that support them in becoming confident, independent learners; it is vital that we nurture the whole child.
The school is exceptionally well equipped and offers a wide and varied range of extra-curricular activities from climbing Mount Snowdon and Tae Kwon Do to residential visits to Vindolanda Roman Village, as part of the Latin Club, to learning to play the ukulele. We actively participate in competitions and awards of excellence across the school and expect staff and pupils to perform to the best of their abilities in all they do. Our children have represented our school at many prestigious locations, we are very proud of their achievements. Our community links are strong and our parents active and supportive, we recognise the vital role of this relationship and strive to nurture this.
Our recent research has highlighted the importance of a fit-for-purpose curriculum with sustainability at its core, it is essential that children know and understand their place and their impact on the world in which they live. We are working together with a number of like-minded schools and organisations, including learnings from the Princes School of Traditional Arts, to draw together contextualised materials that connect the teaching and learning in classrooms to the wider world.
Our intentions are that children leave Berrymede with: a sense of awareness about the world in which they live and their own impact upon it; a love of learning and an appreciation of the laws of Nature and how all the different subjects are interrelated; a confident and reflective, global perspective which extends far beyond the parameters of where they live.
Above all we strive for our school community to be happy.